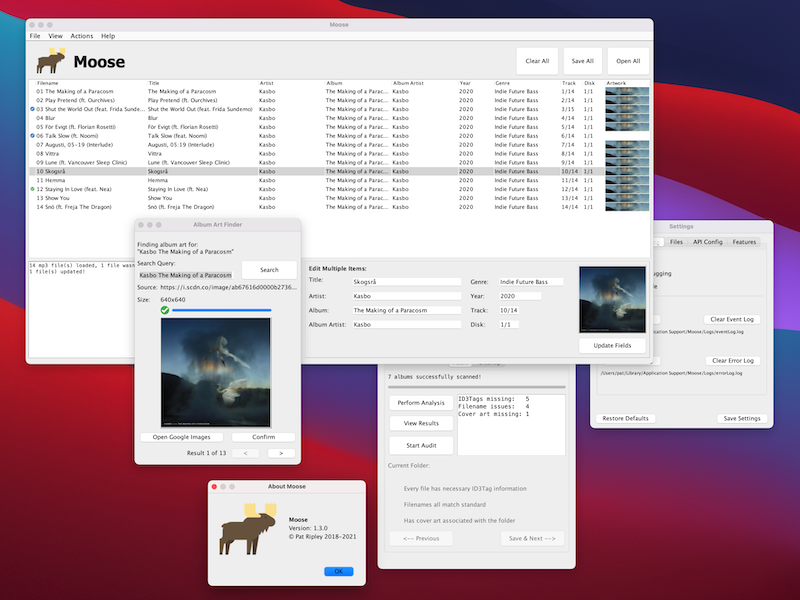 Project information
Category: Apps
Client: Myself
Project date: March 2016 - Present
Project URL: Github
Project Details
A somewhat simple id3 tag editor for .mp3 files with some built-in automated functionality.
You can download a Mac OSX .dmg file here!
I don't have a developer key, so you'll just have to trust me. But chances are if you're here and downloading this, you probably know me.
This is a constant work in progress...