About
"The future rewards those who press on. I don't have time to feel sorry for myself. I don't have time to complain. I'm going to press on."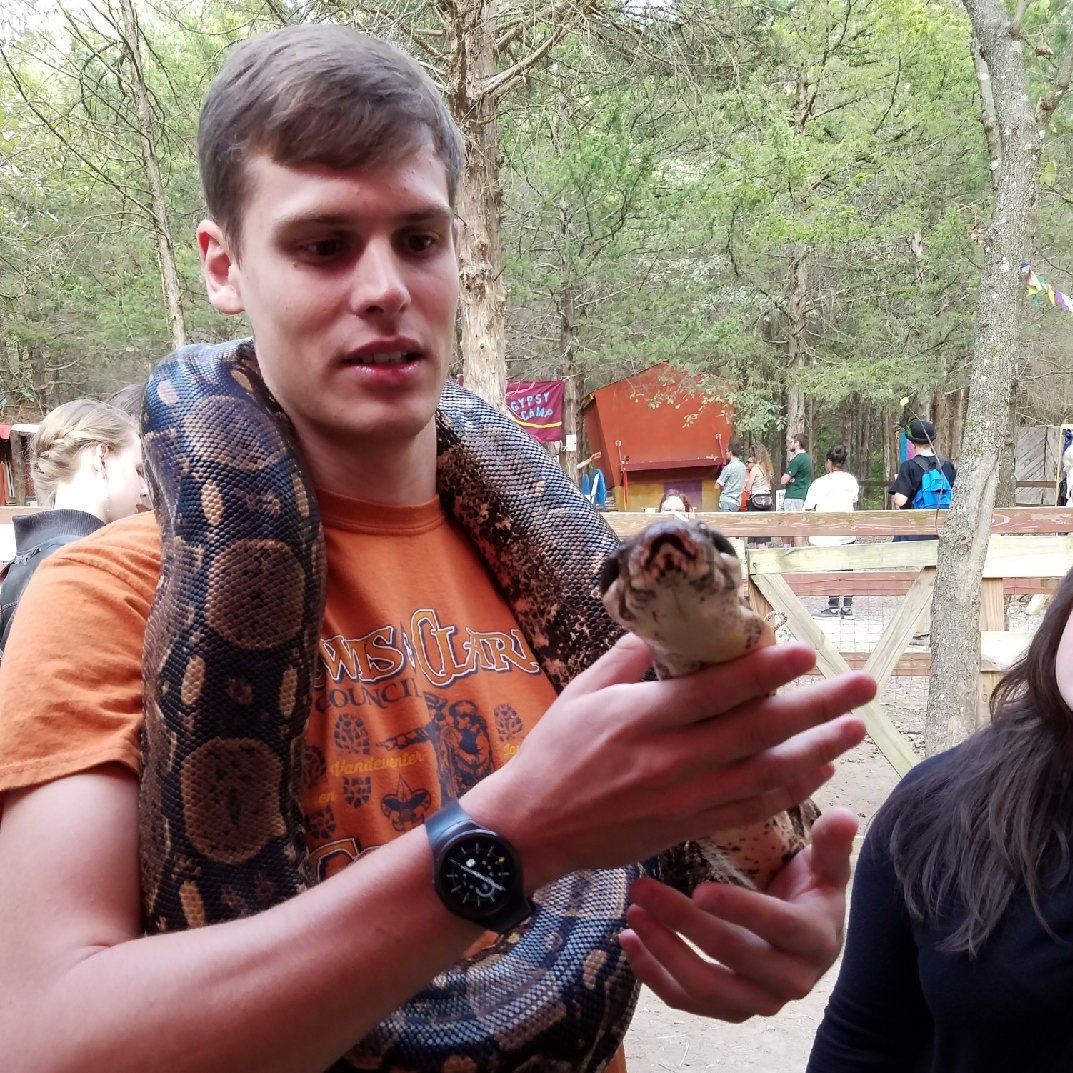 UI/UX Designer, IT Guy, Carpenter, Music Enthusiast
And whatever I'm into these days.
Birthday:

23 March 1994

Website:

www.prblmtq.com

Area:

St. Louis, USA
Age:

28

Degree:

Bachelors

Email:

pat@prblmtq.com
How do you write one of these?
What I do can be described as whatever I can learn and enjoy eventually.
I'm a major nature lover, have an informal background in biology, and I love being outdoors. While I'm outdoors, I sometimes gather driftwood from lakes/rivers and clean it up for terrariums/aquariums for animals to hide under and climb. Check this page out for more info on that.
My formal background is in Computer Science and IT, and I'm currently a Software Engineer specializing in Java and React/Angular frameworks. I also enjoy making websites like this one you're on now! Check out my Portfolio below to see some sites I've created!
My newest hobby is wood working and carpentry, but I would definitely call myself an amateur. I do, however, have all 10 fingers still! Check out my portfolio section to see some stuff I've made!
I also collect vinyl, check out my weird collection!
Skills
"Use what talents you possess; the woods would be very silent if no birds sang there except those that sang best."
Photoshop/InDesign/Illustrator 55%
Resume
"Life is a succession of lessons which must be lived to be understood."
Summary
Pat Ripley
A driven and dedicated hobbyist and professional with a yearn to learn, a positive attitude, and an interest in all things new and progressive.
St. Louis Metropolitan Area
Education
Bachelors in Computer Science
2012 - 2017
Southern Illinois University Edwardsville (SIUE)
Earned my Bachelors in Computer Science with a Minor in Public Relations.
Certifications
ITIL Foundations
2018
Learned and executed Information Technology Infrastructure Library (ITIL) practices and ideologies in a professional business setting.
Professional Experience
Software Engineer 3 (Lead)
July 2018 - Present
Enterprise Holdings, Inc. - St. Louis, MO
Started with a high-velocity team focused on rewriting and restructuring the car rental process.

Currently a key team member on numerous Tier I projects in an initiative to expedite the lifecycle of cars in Enterprise's fleet.
Always seeking to create new tools/scripts that ease burdens of data entry/processing.
Serving as on-call support for numerous teams.
UI/UX Designer, Freelance Developer, IT Support
2014 - Present
PRBLMTQ
Developing websites for internal/personal clients.
Creating utility applications, both personal and professional.
Providing IT Support for clients.
IT Specialist
February 2016 - July 2018
Fireside Financial, Edwardsville, IL
Served as front line IT support for workstations in the business.
Wrote numerous scripts to supplement tools for property walkthrough inspections.
Portfolio
"The secret of change is to focus all of your energy not on fighting the old, but on building the new."
Things worth showcasing! Click the filters below to limit items to just that category.
All
Apps
Woodworking
Websites
Services
"Strive not to be a success, but rather to be of value"
Creating dynamic websites with online shops, portfolios, forms, and other features. Can use Wordpress for maintainability or HTML/CSS/JS for full customization.
Creating custom pieces/projects that fit your needs, whether it be for business or pleasure.
Finding, cleaning, preparing, and showcasing pieces of real driftwood. For use in Aquariums, Terrariums, or for modern art.
Check out this page for more information on my driftwood!
Contact
Feel free to shoot me a message, which goes directly to my email. I'll respond as soon as I can!
Location:
St. Louis Metropolitan area
Email:
Call/Text:
Send me an email, and we can move to phone/text conversations if necessary!